DVD Seminars:
Auricular Therapy DVD Seminar
Studio-produced in a DVD Set (2) with approximately 7.5 hours of viewing, very sharp graphics, and extensive Course Syllabus. Purchase as a set with the Pocket Atlas and Desk Reference Card for only $450
Click for more information or to purchase


DVD Video Seminar - Vascular Autonomic Signal and Protocol I
A practical and clinical demonstration of utilizing the Vascular Autonomic Signal (VAS) and the Protocol I as developed by Frank and Soliman in a DVD Set including a laminated Protocol I Algorithm.
Only $125!
Click for more information or to purchase

Books
Auricular Medicine & Auricular Therapy
A Practical Approach, 292 pages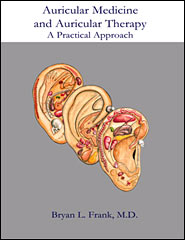 click above for more information & to purchase
New Book: Travel Well, Naturally by Bryan L. Frank, M.D.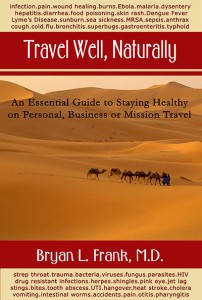 click above for more information & to purchase
Book: Laymanís Guide to Auricular Therapy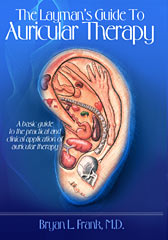 click above for more information & to purchase
Therapy Technology Devices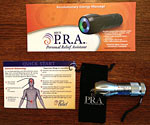 Micro-Vibration
Therapy™ Device
Personal Relief Assistant
A nique and patented technology that merges four separate therapy technologies into one powerful device: the MVT Relief. The results are truly revolutionary.
Click here for more information
& to purchase
Charts

Auricular Therapy Reflex Charts





Hand Charts
Atlases


Atlas of Auricular Therapy & Auricular Medicine
click above for more information & to purchase




Pocket Atlas
of Auricular Therapy & Auricular Medicine
click above for more information & to purchase